About the Organization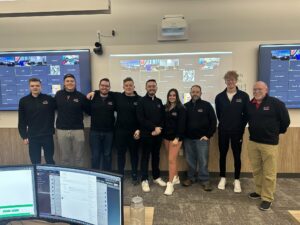 The Drury Cyber Defense Club is a fun way for students to learn how to work as a team under high pressure life-like simulations against professional Red Team hackers. Participants have the opportunity to learn and exercise marketable skills that will bring them success in their future endeavors.
This is an opportunity for students to experience the challenges of network security. The Drury Cyber Defense Club competes in various competitions each semester like Hive storm, National Cyber League(NCL), and the Collegiate Cyber Defense Competition (CCDC). Hive storm and CCDC will give participants a fun, fast paced opportunity to put their Blue Team defensive security skills to the test by while facing off against other schools around the country. NCL will give participants a chance to learn Blue Team and Red Team skills in a low pressure online environment. We invite all students with an interest in cyber security to come to a few meetings and see what we are all about!